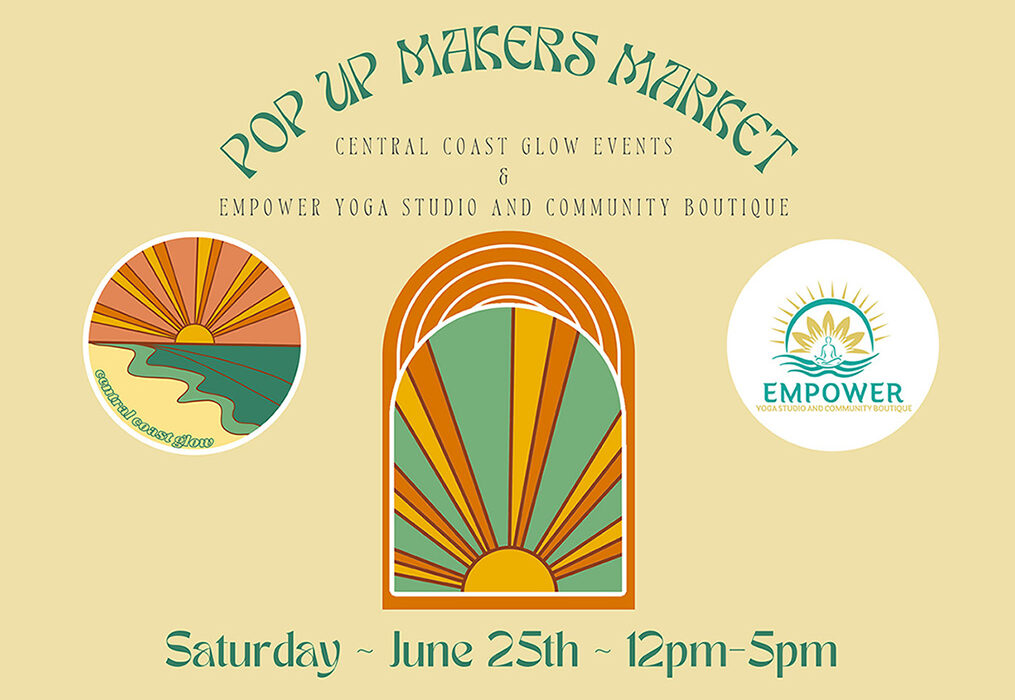 I'm excited to be doing my first Pop Up Maker's Market in Grover Beach this Saturday, June 25th. I'll be one of eleven small businesses set up in front of Empower Yoga Studio on Grand Avenue.
In addition to everything I'll have, you'll be able to shop antiques from Naomi's Nostalgia, jewelry from Central Coast Glow and Fire & Clay, toys for your fur babies from Watty & Ollie and so much more!
I'll be bringing my notebooks (with covers that feel like rose petals, seriously), tote bags, pillows, zippered pouches, greeting card sets, and so much more!
For the first time I'll be bringing ready to hang framed images that weren't custom framed. Translation: They start at just $40!! I can't wait for everyone to see them in person. They're so pretty!
And, my remaining posters and magnets will able available for 50% off!
If you're in the area on Saturday, I hope you'll stop by and say hi! Here's all the details –
Saturday, June 25, 2022 from noon to 5 pm
Empower Yoga Studio
775 W Grand Avenue*
Grover Beach, CA
*I don't know if it's just me or if Google Maps is broken…but every time I enter this address it sends me to an address on 7th street. Apple Maps will give you correct directions. Empower Yoga Studio is located between 7th and 8th Street on Grand Avenue. If you're using Google Maps, I'd suggest searching for the intersection of Grand Ave and 7th instead of the actual address.