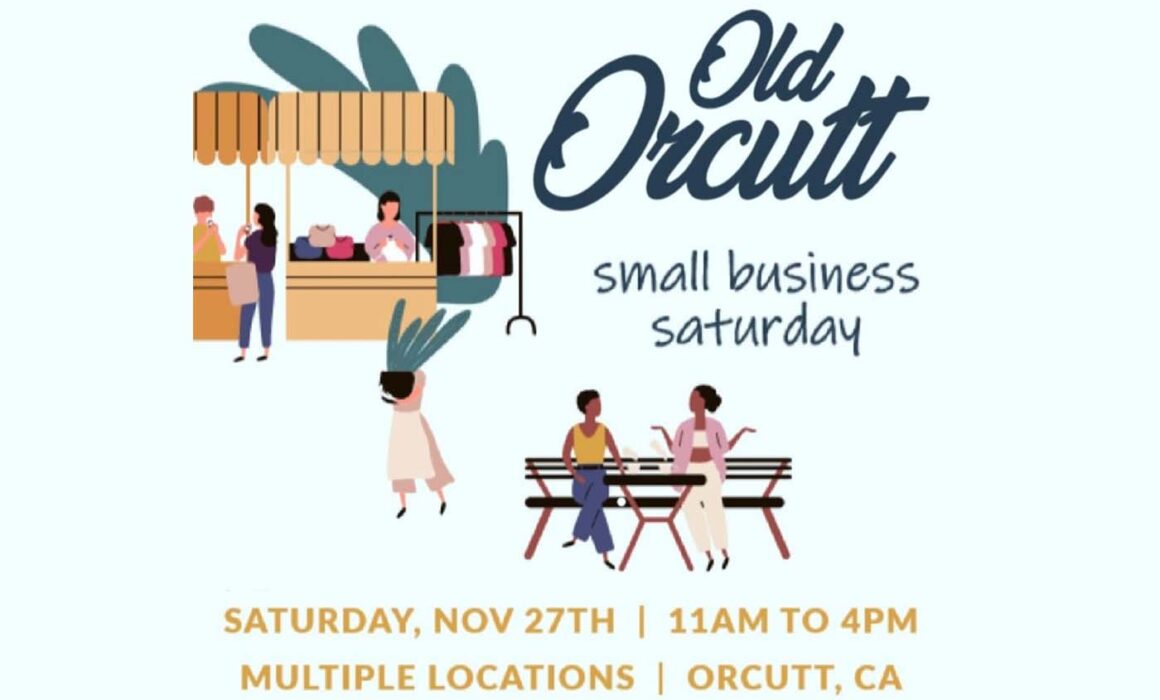 I'm doing another popup! This time in my new hometown – Orcutt.
I'll be one of over 60 small business owners participating the Old Orcutt Small Business event.
The event will be held this upcoming Saturday, November 27th between 11 am and 4 pm.
*BIG NEWS* My year end sale will be coming back for in person sales only during the event! Everything in my booth will be 15% off AND when you make a purchase of $35 or more, I'll add a complimentary greeting card in your bag.
There will be items available (including framed pieces) at the popup that I don't have in my online shop. And, yes, they will be on sale too.
My booth will be in front of Deja Vu Antique Mall at 315 S. Broadway Street.
Be sure to also stop by and see Jessica of Copper and Stone (located in the same area as me). I dare you to visit her and not get some earrings. It's not possible. Seriously. I've lost count of how many pairs I own already.
There will also be live music, food trucks (take my advice…go to The Shift, you can thank me later) and a kid play zone.
And, on top of all that, there will be raffle prizes (no purchase necessary)! I wish I was eligible for the grand prize – a two night hotel stay at the Beach House Inn, two bottles of wine from Presqu'ile Winery and a gift certificate for a delicious meal at Pizzeria Bello Forno.
In addition to the grand prize, all of the participating businesses have each contributed a gift worth $50 or more to the raffle… including me! I've contributed a gift box full to the brim with beautiful things – a mug, a zippered pouch, cards & more.
If you'd like to enter the raffle, pick up a map from an info booth or one of the "brick & mortar" businesses that are participating. The instructions will be on the map…and then stop my booth to get a stamp on your map!
My Dad (The Gold Torch) will be one of the "brick & mortar" businesses taking part in the event. He'll be giving tours & showing how he makes fine jewelry. Be sure to stop by and say hi to him too at 149 S 1st Street. His contribution to the raffle is a solid gold & amethyst pendant worth about $300!
Please don't forget to shop with local small businesses this year. We've been through a rough two years and can really use your support if you're financially able to do so.
I hope to see you Saturday!