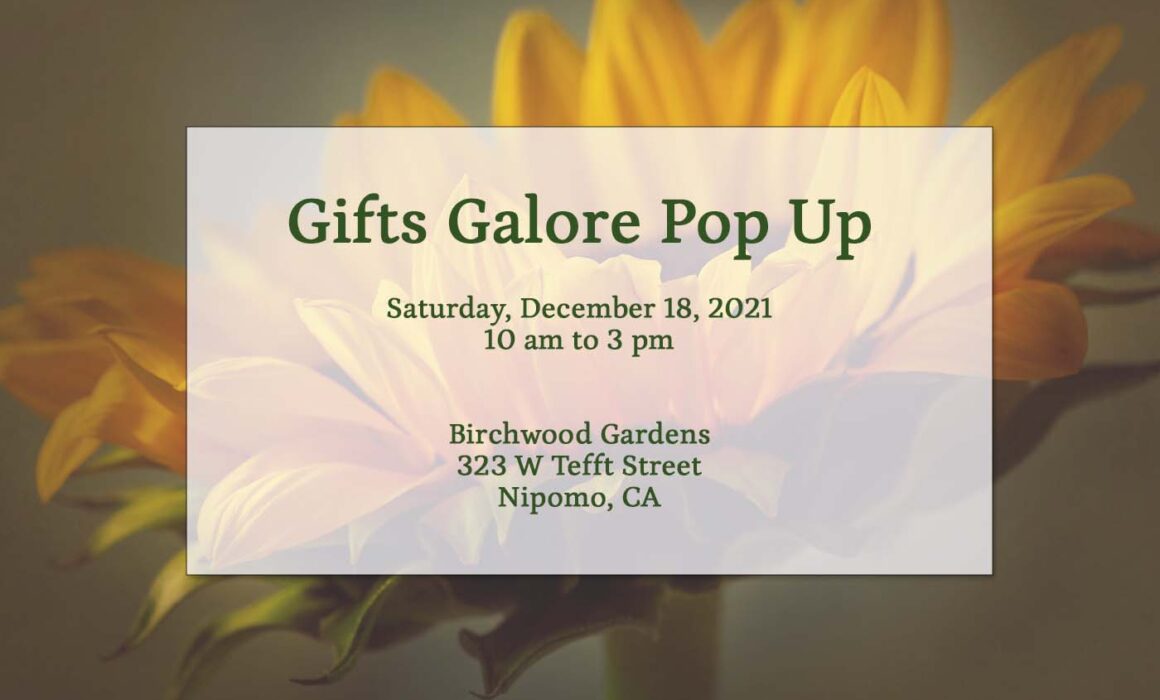 I'm doing one last pop up this year on Saturday, December 18th. It will be held in Nipomo at the beautiful Birchwood Gardens between 10 am and 3 pm.
I'm one of thirty vendors taking part of the "Gifts Galore" pop up. So, if you're looking for a last minute gift, come on by! You'll be supporting small local businesses and won't have to worry about your gift getting lost in the mail.
I'll have some special offers for in-person sales that day –
I have only three coffee mugs left. They've been marked down from $15 to only $8.
If you make up a custom gift box with three items or more in it, you'll receive a 15% discount.
I'll have two 11″ x 14″ framed fine art prints on sale. They've been marked down from $195 to $165.75 each
I hope you'll come by and say hi! Birchwood Gardens is located at 323 W Tefft Street in Nipomo.
In some other news – Starting Tuesday, December 21st I'll be taking a little time off and will reopen January 3rd. If you place an order for an in-stock item while I'm closed, it will ship out as soon as I reopen. Orders for backordered items – I will get these orders started on 1/3/2022.
Thank you for supporting my small business during this past year. I can't tell you how much I appreciate it!