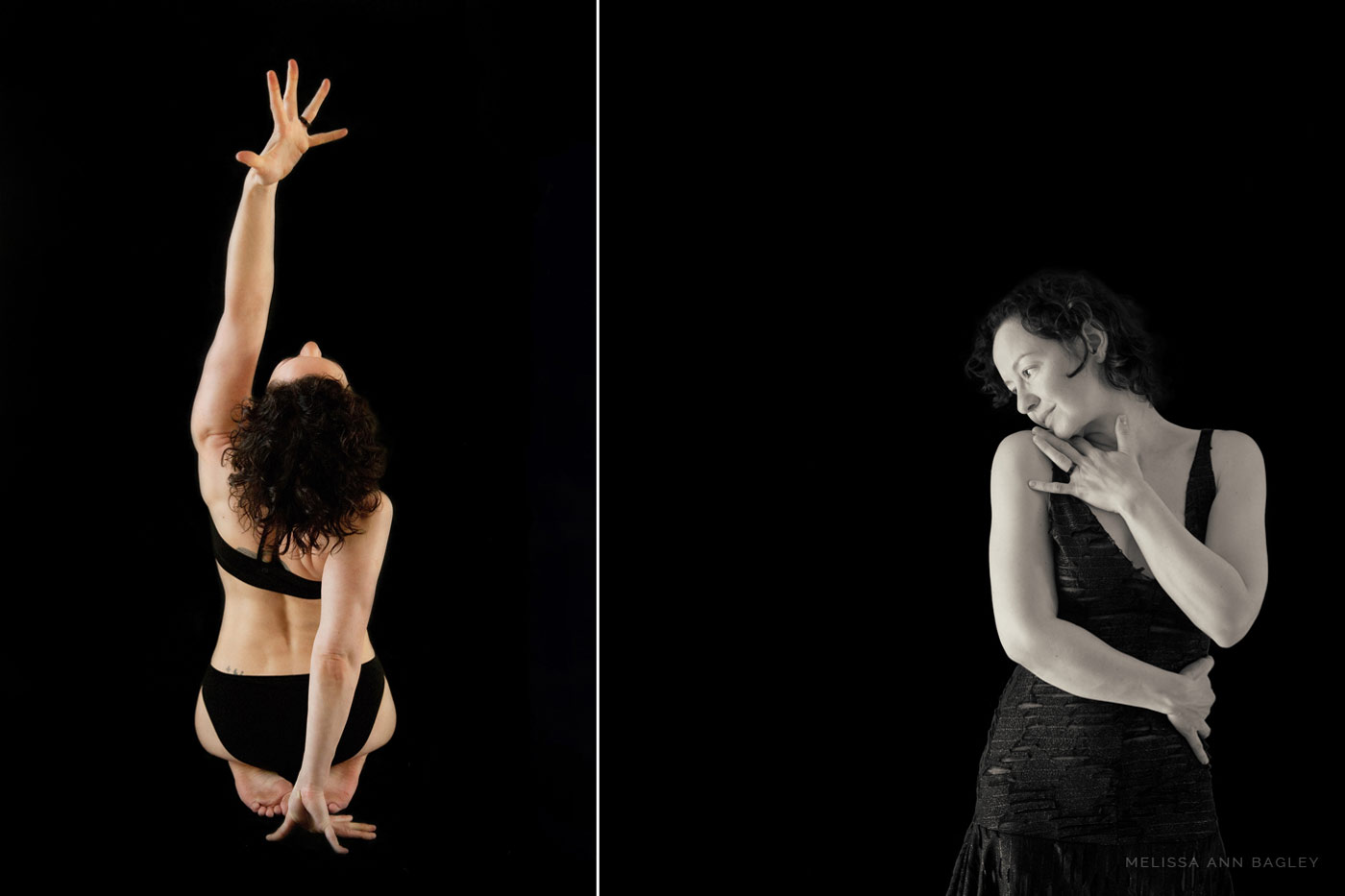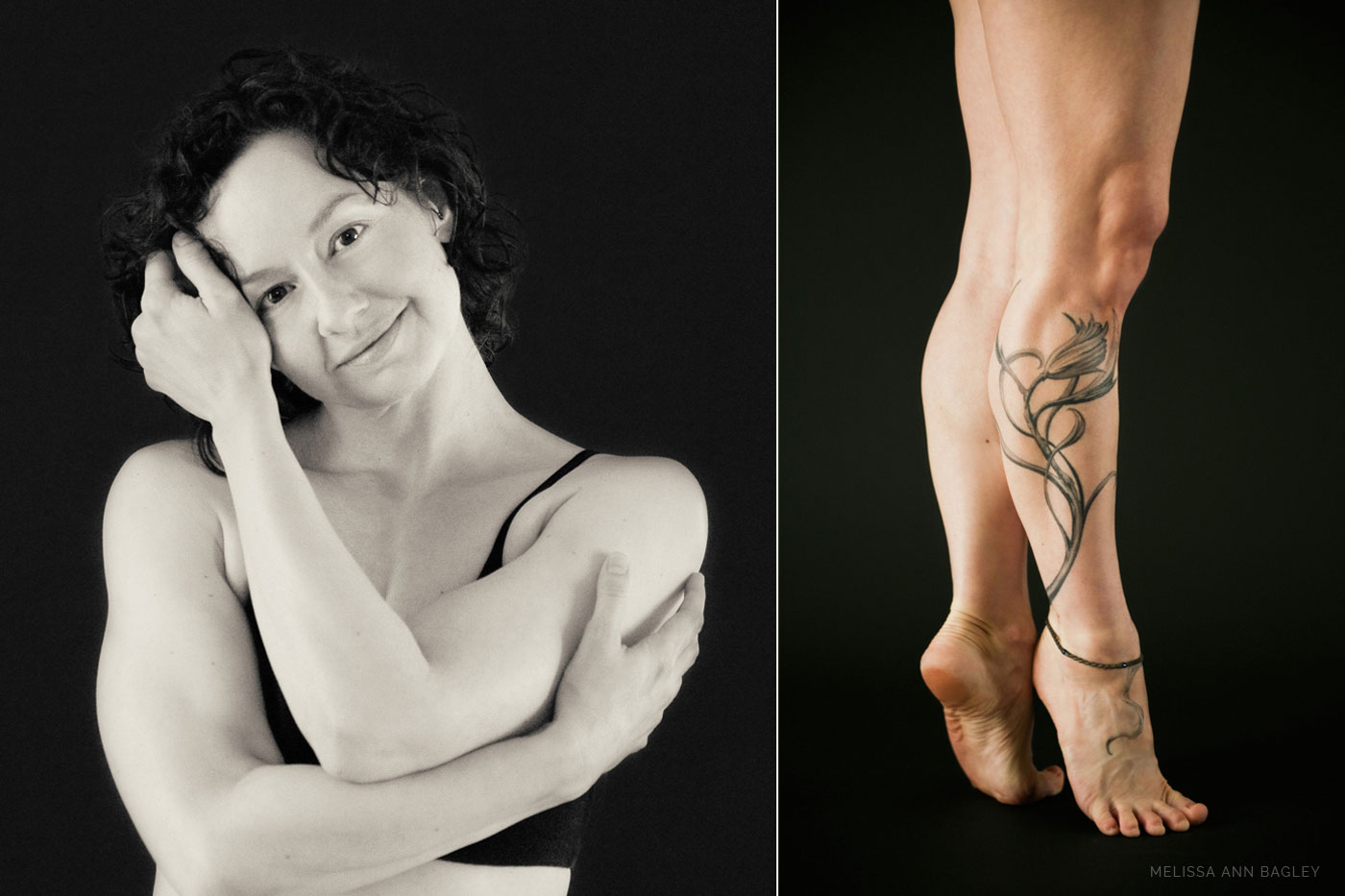 When Eve first contacted me, she told me that she wanted images showing both her vulnerability and strength.
To accomplish this, we decided on a simple black backdrop. The plain backdrop would put all the focus was on the emotions being conveyed and also her muscle strength.
Many of the images we created that day in her private dance studio didn't even show her face, they were all about her strength. The images we did create with her face showing were all about vulnerability. I love how these "simple" looking images have so much impact!